Here at Undisputed Steamers, one of our areas of specialty is carpet cleaning, including carpet stain removal. While stains on your clothes are bad enough, stains on your carpet can be even more frustrating because they are often so hard to get rid of–but while removing a carpet stain may be tricky, it's not impossible. Read on to learn three expert tips for effective carpet stain removal.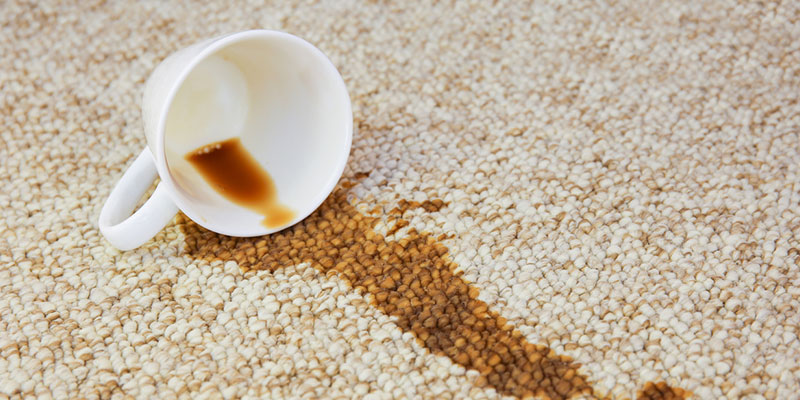 Blot Away Quickly- One key to effective carpet stain removal is treating the stain quickly, and the first part of that treatment is removing any excess as soon as you can. If you're working on a liquid stain, blot the substance with a clean, white, absorbent cloth. Work from the outside in, and keep blotting, using fresh cloths if necessary, until no more pigment transfers to the fabric. For solids like peanut butter, lift away excess with a spoon or butter knife.
Apply Stain Remover- Once you've blotted away what you can, apply a carpet stain remover–you can use either a specially formulated commercial product, or you can make your own by combining a teaspoon of dish soap with a quart of warm water, then adding 1/4 teaspoon of white vinegar. After the solution has had a few hours to work, blot the area again.
Call the Pros- Of course, sometimes DIY solutions simply aren't enough, in which case we encourage you to call our team. Our carpet stain removal experts will do all we can to thoroughly get rid of all traces of the stain, up to and including cutting the stained part out and replacing it with a patch.