When it comes to cleaning, very few of us have the time to complete the type of thorough clean that we would like. Even with easy to clean surfaces, such as tile, you might have issues with staining or marked differences in coloring, especially along the grout lines. Here at Undisputed Steamers, we want to help you clean smarter, not harder, with our tile & grout cleaning services.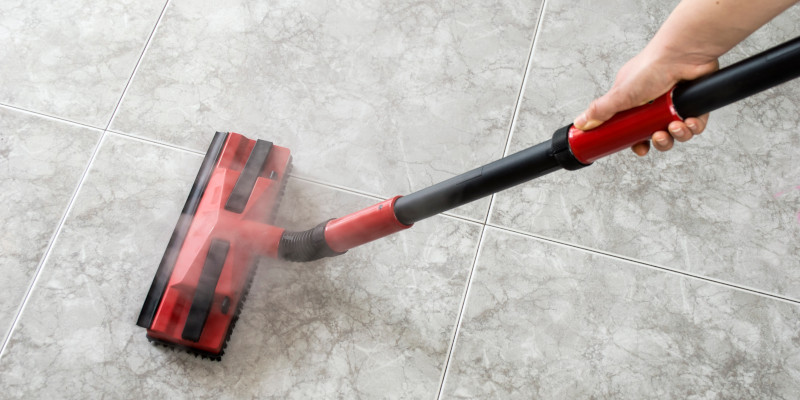 Tile & grout cleaning services enable you to save loads of time during maintenance cleanings that you would normally complete. Because tile isn't always perfectly smooth (in fact, it would be quite slippery and unsafe if it were) there are little pockets that allow for materials to accumulate, making your tiles appear dingy. Furthermore, grout is very porous, making it hard to clean since it tends to absorb water and attract more dirt. With tile & grout cleaning services that are done by our experts, we use steam for a deep, thorough clean that doesn't leave residues behind.
In addition to saving you time on your regular cleaning, tile & grout cleaning done with steam will also save you from issues regarding allergens. Allergens like mold, mildew or pollen love to take root on areas that have a lot of moisture, which is also where most areas are tiled. Cleaning your tile & grout regularly can help kill these allergens, helping your home feel cleaner and more enjoyable.
If you have questions regarding how we can help you with tile & grout cleaning, please give us a call today for more information.