Resolve the problem as soon as possible with our water damage cleanup.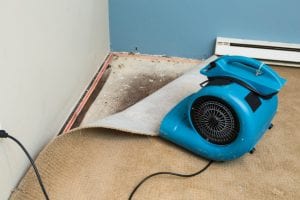 When you suffer water damage in your home or commercial building, it's important to deal with it right away to avoid any mold, mildew, or other more severe water damage. Though you might think to call on a disaster cleanup crew first, we at Undisputed Steamers also have a high reputation for our 24/7 emergency water damage cleanup services. We can help anyone in the Orange Country, Florida area.
Water often works quickly when it comes to damaging your home after any amount of flooding, whether it's a minor leak or a burst pipe. That's why it's so important for any cleanup or water extraction to also happen quickly. With our water damage cleanup, we can respond 24/7 and will come to your home as quickly as possible to extract all the water from your carpets, upholstery, tile and grout, and anywhere else it might have soaked into. We will work as efficiently as possible to minimize the damage to your home and furniture and, therefore, any additional costs.
Once we have completed the first step of water damage cleanup by extracting the water from your home, we can help to steam clean and restore your carpets, tile and grout, and upholstery. That way, you won't even be able to tell that there was ever the slightest bit of water damage. We will work hard to clean and restore your home from any water damage, so you won't have to worry about any hidden mold, mildew, or even water stains destroying the look and comfort of your home.
Resolve the water problem as soon as possible with our water damage cleanup services. Give us a call to learn about our services today.
---
At Undisputed Steamers, we offer water damage cleanup services in Orlando, Pine Hills, Winter Garden, Apopka, Winter Park, Lake Buena Vista, and the rest of Orange County, as well as Kissimmee, Altamonte Springs, Clermont, Sanford, St. Cloud, and Mt. Dora, Florida.