If you need water damage restoration at your home or business, don't wait to call us for professional help.
If you have experienced water damage in your home or business, one of the most important things you can do is to act quickly to secure water damage restoration services. Water damage only gets worse over time, with areas of your property like the subfloor and drywall acting like a sponge and allowing water to soak deeper and deeper into the structure. Mold is another major concern, with mold becoming activated in 48 hours or less after excess water is introduced to the environment. Mold can lead to health issues and worsen symptoms of asthma and allergies.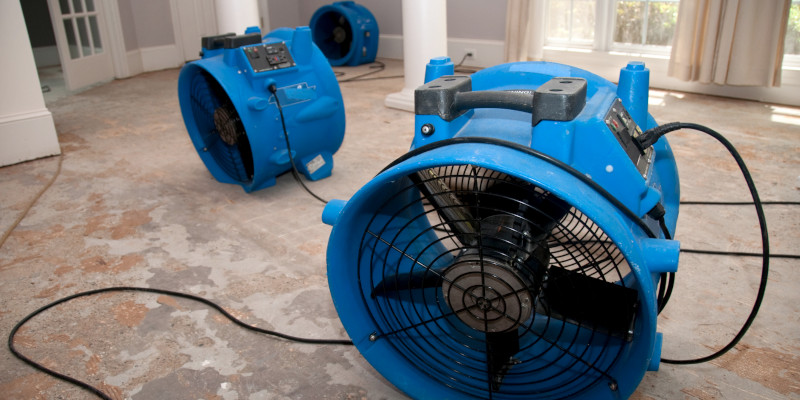 So, what can you do? If your property is in or near Orlando, Florida, you can call us here at Undisputed Steamers for timely, professional water damage restoration services. We have handled all kinds of water damage emergencies, including these and more:
Water heater leaks and malfunctions: Having your hot water heater leak can cause a lot of damage quickly because it contains a significant amount of water.
Bathtub overflows: Don't wait to find the source of the problem and address it. Bathtubs are particularly challenging because they don't have a dedicated shut-off like toilets and most sinks do.
Ice maker line breakages: It is great to have cold water and ice available in your refrigerator until that tiny water line breaks and you find yourself with water all over the kitchen floor.
We are standing by to perform your water damage restoration today. We can extract the excess water, clean your carpets and prevent mold from becoming an issue. Call now for 24-hour emergency service.
FAQs About Water Damage Restoration
Water damage restoration isn't something that happens every day, so it is common to have plenty of questions should water damage happen to you. At Undisputed Steamers, we want to help take the stress out of an already tough situation. We can be a valuable resource if you aren't sure what to do or where to turn, and if you have questions about water damage restoration. Here are a couple of questions that you should ask any company in Orlando, Florida that performs this service:
What phases of water damage restoration do you handle?
We are available 24 hours a day, 7 days a week for a quick response to your water damage situation. We get started with water extraction first and then work diligently at water damage cleanup and drying out the salvageable building materials. We can also follow with carpet cleaning if the contaminated water has made your carpets unsightly, yet they weren't bad enough to need to be removed. Your home will be all set for your contractor to make any necessary repairs as the last phase of the water damage restoration process.
Will I need to vacate my home while you do water damage restoration?
It depends on the scope of the water damage. If only one or two rooms were affected and your family can comfortably get by in the remaining rooms while we handle water extraction, water damage cleanup, and drying out the area, then there is no reason for you to vacate. It also depends on the affected room. For example, if it was an issue in the kitchen or the only bathroom your home has, you might be more comfortable staying elsewhere for a couple of days.
---
At Undisputed Steamers, we offer water damage restoration services in Orlando, Pine Hills, Winter Garden, Apopka, Winter Park, Lake Buena Vista, and the rest of Orange County, as well as Kissimmee, Altamonte Springs, Clermont, Sanford, St. Cloud, and Mt. Dora, Florida.