There are many benefits of having professional carpet cleaning done at your home or business.
If you stop and think about it, you'll recognize just why it is important to call on a professional carpet cleaning company on a regular basis. For one thing, you wouldn't go several months without cleaning your other floors, and your carpeting gets just as much use as they do. Another thing to recognize is that although a vacuum removes quite a bit of dust, dander, and debris, it isn't capable of getting it all. Anything left behind continually gets ground into the fibers with each step, lowering the lifespan of your carpeting. That is why carpet manufacturers require at least annual professional carpet cleaning to keep the warranty active.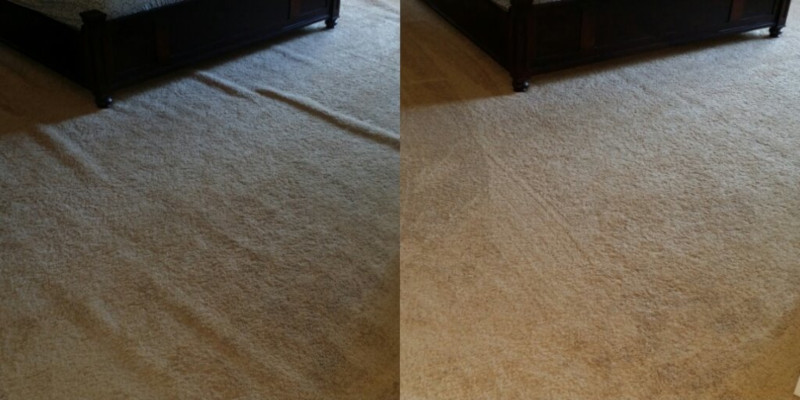 At Undisputed Steamers, we can help you get the longest life possible from your carpeting, as well as provide other benefits. For example, contaminants in your carpet can adversely affect indoor air quality so regular carpet cleaning is important for improving the air you and your family breathe. If you've been experiencing allergy symptoms lately, it could be a combination of dirty carpeting and dirty air duct vents, both of which we can resolve.
Our carpet cleaning process can make your carpets look like new again, and we can take care of other problems with a variety of carpet repair services. In addition, we can take care of steam cleaning your upholstery and breathe new life into your tile floors with our tile and grout cleaning service. If you would like to know more about our services for your Orlando, Florida home or business, give us a call today.
Breathe new life into your carpet, tile, and upholstery!
FAQs About Carpet Cleaning
At Undisputed Steamers, serving the Orlando, Florida area's carpet cleaning needs, we are adamant about leaving our customers with no unanswered questions about any of our services. Over the years, we have been asked countless questions, so we have become pretty good at anticipating what you might need to know. Here are a few common questions about carpet cleaning, but feel free to ask any others you might have.
Why do you recommend at least annual professional carpet cleaning?
In addition to this service being required by carpet manufacturers to keep the warranty active, we recommend it to prolong the life of your carpeting and ensure a healthier home. Rental machine carpet cleaning is not as effective and may not keep the warranty active because it doesn't actually prove you used it or performed carpet cleaning properly with the machine.
My carpeting isn't lying flat like it should. Can you help?
Yes, before we begin the carpet cleaning process, we can stretch the carpeting so that it doesn't have any ridges or creases. We can also handle other types of carpet repairs so that the end result is carpeting that looks as close to new as possible.
Can you perform carpet cleaning after water damage cleanup?
We assess the situation on a case-by-case basis to determine if restoration of your carpeting with water extraction followed by carpet cleaning is possible. It depends on several factors, including whether the damage is from clean, gray, or black water, how long the carpeting has been saturated, and the quality and age of the carpeting.
---
At Undisputed Steamers, we offer carpet cleaning services in Orlando, Pine Hills, Winter Garden, Apopka, Winter Park, Lake Buena Vista, and the rest of Orange County, as well as Kissimmee, Altamonte Springs, Clermont, Sanford, St. Cloud, and Mt. Dora, Florida.
Similar Services We Offer: