We offer 24-hour emergency response for water damage situations.
It might not come to mind to call a carpet cleaning company if you suffer water damage at your Orlando, Florida home or business, but there are several good reasons to go this route. At Undisputed Steamers, we can respond quickly to your water damage situation and use the same equipment that we use when cleaning carpets to get a quick start on the water removal.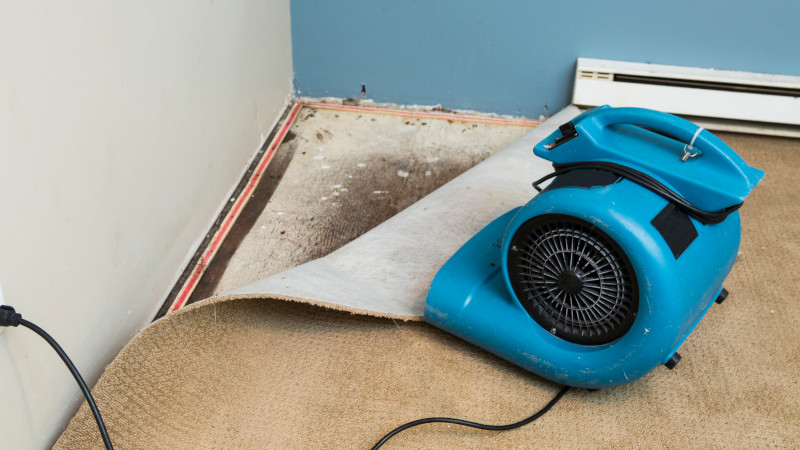 Time is of the essence when you are dealing with water extraction because if it isn't done right away, the water damage worsens. The longer it takes for water extraction, building materials, such as the subfloor under the carpet and other flooring, as well as the drywall, act as a sponge and pull the water deeper and deeper, resulting in more damage. Another concern is that it only takes 24 to 48 hours for a wet, humid condition to activate mold, and then your water damage restoration project becomes a mold remediation project, as well.
Know what I steam?!
Whether you have had a water heater fail, a bathtub overflow, an icemaker line rupture, or another cause for water in your home, don't hesitate to call us. We offer 24-hour emergency response for water damage situations so we can extract, clean, and prevent mold. Another reason calling us for water damage is a good idea is because we go beyond water extraction and can clean your carpet, tile & grout, and upholstery so everything is back to normal again. Call today to learn more.
---
At Undisputed Steamers, we offer water damage cleanup services in Orlando, Pine Hills, Winter Garden, Apopka, Winter Park, Lake Buena Vista, and the rest of Orange County, as well as Kissimmee, Altamonte Springs, Clermont, Sanford, St. Cloud, and Mt. Dora, Florida.
Similar Services We Offer: