We are the team you want on your side when you need water extraction service.
If you are a home or business owner in Florida, then you know that heavy rainstorms are just part of life. While it's one thing for the rain to build up outside your home, it becomes a bigger problem when the rain enters your home. Water intrusion can be damaging to your flooring, furniture, valuables, and the construction materials of your home. Along with that, if the water is not removed, you may be dealing with mildew or mold later on. Storms aren't the only offenders when it comes to water intrusion. You may have similar problems from a broken pipe, an overflowing tub, or a number of other issues that can get out of hand fast. When a water disaster strikes, you need a resource that you can trust to minimize the damage and get you on the path back to restoration.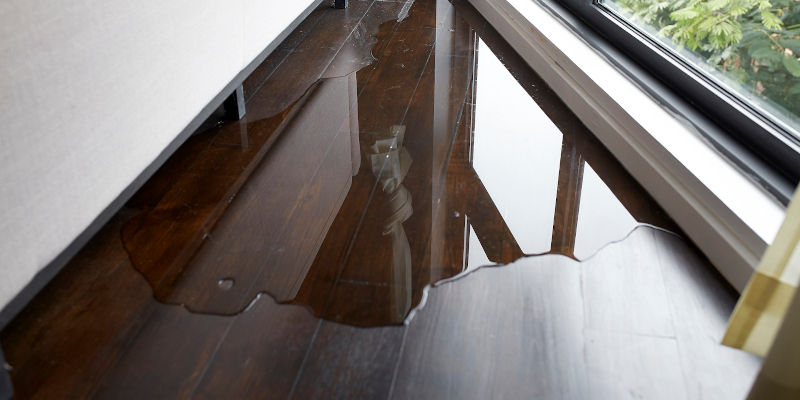 At Undisputed Steamers, we realize that a carpet cleaning company is not the type of business you may think to call in the event of an emergency, but when that emergency involves excess water in your home, then we are the team you want on your side. We provide a 24/7 emergency water extraction service for homes and businesses in the Orlando, Florida area. As soon as you discover a water intrusion, give us a call. We will respond quickly to your call and come to you with the right equipment and experience needed to perform a safe, effective, and timely water extraction service.
We go deep to ensure the water is completely removed from your flooring, subflooring and any other areas where it might linger. Acting quickly to call for water extraction can make a big difference in the amount of damage incurred and the overall cost of restoration, as the longer water is allowed to stay, the worse the damage can become. Once your water extraction is complete, we can make sure your carpet and upholstered furniture is thoroughly cleaned and dried so that you can go back to life as normal.
We know that if you're calling for water extraction, you're likely under a great deal of stress. We want to help you by providing you with dependable service that is honest and fair. We will do our part to lower your stress by making sure all of the excess water is completely removed, damage is minimized, and any problems with mold or mildew have been prevented. We'll also make sure there are no unpleasant odors left once the job is complete. In fact, you may find that your home or building looks even better than before with freshly cleaned carpet, furniture, or tile.
Save our number, 407-927-2917, now so that you have a trustworthy resource to call if and when you find yourself dealing with water intrusion. In the meantime, if you are in need of carpet cleaning or repair, upholstery cleaning, or tile and grout cleaning, then give us a call today to set up a consultation appointment. We look forward to working with you.
---
At Undisputed Steamers, we offer water extraction services in Orlando, Pine Hills, Winter Garden, Apopka, Winter Park, Lake Buena Vista, and the rest of Orange County, as well as Kissimmee, Altamonte Springs, Clermont, Sanford, St. Cloud, and Mt. Dora, Florida.