Let us be your regular carpet cleaner at your home or business and keep your carpets looking great while extending their lifespan.
The carpet in your home or business is used a lot. Regular vacuuming removes a significant amount of the dust, dirt and debris that build up on your carpet, but it cannot remove it all. What happens to this leftover debris? It is slowly ground into the fibers of your carpet, a little more every time it is stepped on. Having a regular carpet cleaner like us here at Undisputed Steamers breaks this cycle. We can deep clean your carpets, making them look like new again and helping them last as long as possible.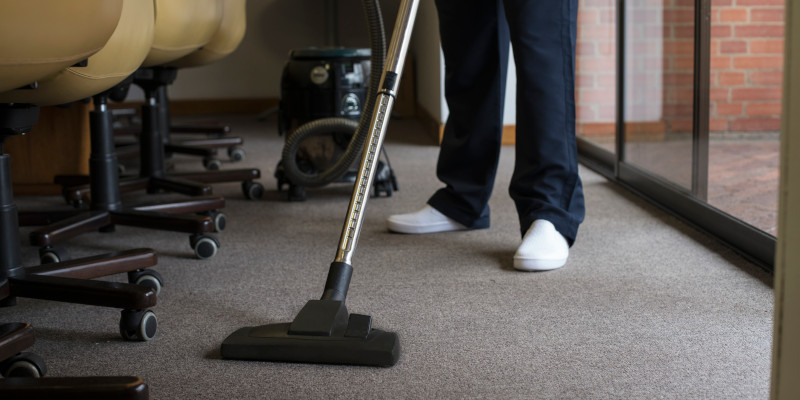 If you have new carpet installed in your home or business, you should know that many carpet manufacturers require you to have an annual visit from a professional carpet cleaner to keep the warranty active. So, whether you are a homeowner, a rental property owner, a property manager, a commercial property owner or a tenant, you can benefit from regular carpet cleaning.
We serve as carpet cleaners for residential and commercial properties in and near Orlando, Florida. We have been in business since 2014 and we have invested in state-of-the-art carpet cleaning technology because we want to be able to deliver the best results. We also use potent (but safe) enzymes and deodorizers that help remove both stains and odors, leaving your carpet fresher.
We have also chosen to provide services beyond those of a simple carpet cleaner. We clean tile and grout, steam clean upholstery and perform emergency water extractions if needed. Whatever service you need, you can count on us to be on time, professional and thorough. Call us now for quick service.
If we cannot resolve your carpet issue with our steam cleaning process, nobody can!
FAQs About Carpet Cleaner Services
If you have had your carpeting attended to by a professional carpet cleaner many times in the past, you may not have a slew of questions. On the other hand, if you are about to call for the very first time, you probably have several. At Undisputed Steamers, we welcome questions from our customers in the Orlando, Florida area because we want you to be fully informed as to what to expect from our carpet cleaner services. Here are a couple of questions we have been asked in the past:
Why is it important to use an experienced carpet cleaner?
There are several reasons why utilizing an experienced, professional carpet cleaner is essential. First, the process must be done the right way or you risk unsatisfactory results or even having mold get activated and begin colonizing in the carpeting, padding, or floor beneath the carpeting. It is also the best way to protect your carpeting warranty as carpet manufacturers can deny claims if they feel the lack of quality cleaning services has caused the problem rather than a defect in the carpeting.
My last carpet cleaner left the room smelling horrible! Can you do better?
Yes, we use the right products and techniques to clean the carpet and freshen the room. In certain circumstances, the carpeting is beyond resolving odors, such as with an excessive pet urine situation. In this case, we will remove the carpet, tack strips, and padding, as well as seal the concrete, so that the odors do not carry over to your new carpeting. Not all carpet cleaning services offer carpet repairs and other services like we do! We won't waste your money on carpet cleaning if it won't be effective.
---
At Undisputed Steamers, our carpet cleaners proudly serve those in Orlando, Pine Hills, Winter Garden, Apopka, Winter Park, Lake Buena Vista, and the rest of Orange County, as well as Kissimmee, Altamonte Springs, Clermont, Sanford, St. Cloud, and Mt. Dora, Florida.
Similar Services We Offer: