Whether you have an office, retail store, or any other type of business, keeping it a clean and healthy environment is important. While daily tasks, such as vacuuming, dusting, and routine cleaning, are a big part of that, you should also schedule regular deep cleaning services, such as commercial carpet cleaning. There are several reasons why professional commercial carpet cleaning is important.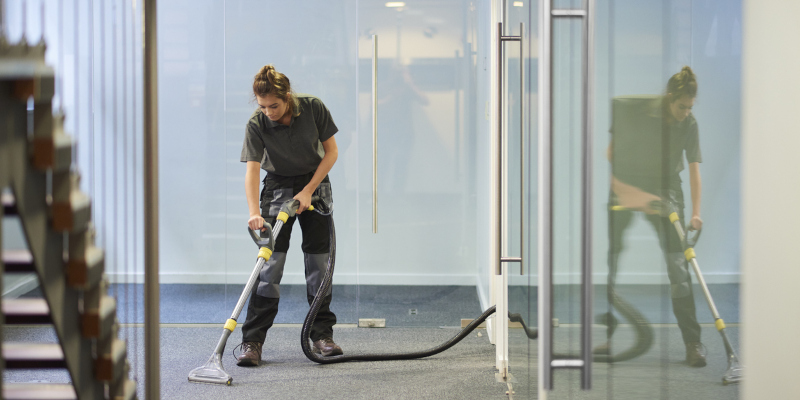 Improve indoor air quality- Carpeting has a way of grabbing contaminants and then releasing them back into the air with every step you take across your carpeted flooring. Vacuuming does help with this, but it takes professional commercial carpet cleaning to deal with it all.
Protect your investment- When dirt is left on carpeting, foot traffic creates friction that causes those contaminants to damage the carpet fibers. Your commercial carpeting will last longer with regular vacuuming and commercial carpet cleaning.
Protect warranty- Carpet manufacturers know the dangers of not keeping the carpet clean, so they often dictate that professional carpet cleaning be done to keep the warranty in force.
Professional appearance- Guests, clients, investors, and staff will all form opinions about your business based on how your space looks and smells. If you have dirty carpeting that doesn't smell fresh, it could hurt the success of your business.
If you are looking for a commercial carpet cleaning professional for your Orlando, Florida business, reach out to us at Undisputed Steamers. We offer a variety of commercial services, including carpet cleaning, tile & grout cleaning, water damage cleanup, and furniture cleaning. You can count on us for reliable services done right at the right price. Contact us today to schedule an appointment.